Are you looking for the

best Air Conditioning

Repair in

Winchester

, NV?
Discover Exceptional Air Conditioning Services with ICE Air Conditioning & Plumbing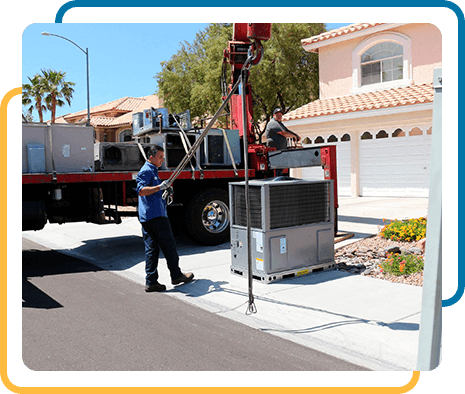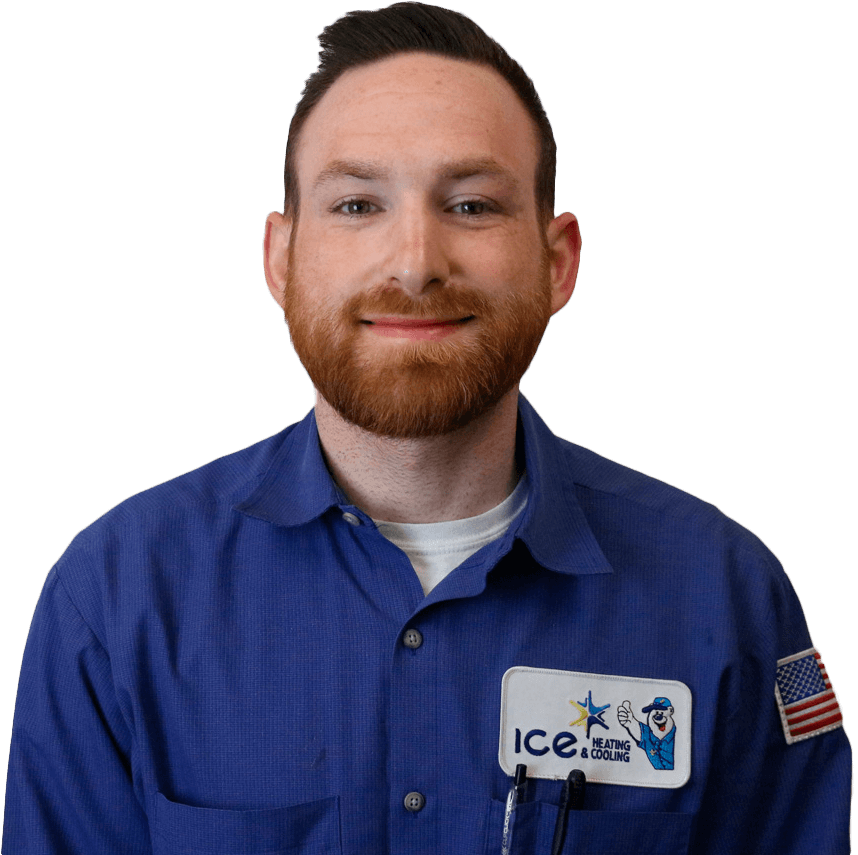 Choose ICE for Quality
Air Conditioning Repair in Winchester
ICE Air Conditioning & Plumbing is proud to offer top-notch air conditioning repair services in Winchester. Our team of highly skilled technicians has the expertise to diagnose and resolve any issues with your air conditioning system, ensuring your home is cool and comfortable in the summer heat.
Why doesn't my home feel cool?
Living in Winchester means dealing with hot summer temperatures, and a malfunctioning air conditioning system can make it even more challenging. We understand the frustration and discomfort when your home is not adequately cooled, and there could be various reasons behind this issue.
One common culprit is a faulty thermostat that fails to effectively control the temperature. Another possible cause is a clogged or dirty air filter that restricts the airflow, resulting in insufficient cooling and added strain on your A/C system.
At ICE Air Conditioning and Plumbing, we prioritize the importance of a properly functioning air conditioning system. Our skilled technicians will accurately diagnose any issues and efficiently resolve them, ensuring your home is comfortably cooled. With our reliable air conditioning repair services in Winchester, you can trust us to address any problems with your cooling system. Don't endure the sweltering summer temperatures any longer – reach out to us today and ensure your comfort!
Is it worth repairing my air conditioning?
We understand the dilemmas and financial considerations involved in deciding whether to repair or replace your air conditioning unit, especially in Winchester, where reliable and efficient cooling is crucial during the scorching summer months. As a trusted provider of air conditioning repairs, we strive to offer transparent and honest advice to our clients.
While our primary focus is to repair your unit rather than replacing it, we acknowledge that older units may require more frequent and costly repairs over time. Considering the typical lifespan of A/C units, which ranges from 10 to 15 years, if your unit is approaching that age, we can provide expert opinions on whether the repair costs are still reasonable. Our skilled technicians will conduct a thorough evaluation of your unit, taking into account its age and condition, and provide an honest assessment of whether the repair expenses are justifiable.
What if I'm not happy with your air conditioning repair job?
At ICE Air Conditioning and Plumbing, we take pride in delivering exceptional service and superior repairs that ensure seamless and efficient operation of your air conditioning unit. However, we understand that unforeseen circumstances can arise, and the repairs may not always meet your expectations.
That's why we offer a comprehensive guarantee on all our repair work. If, for any reason, you're dissatisfied with the repairs we've completed on your air conditioning unit, simply notify us, and we'll work closely with you to promptly address the issue. Our priority is your comfort and satisfaction, and we're committed to resolving any concerns you may have.
We use high-quality parts to ensure the reliability of your unit, and we stand behind our work. In the unlikely event that anything goes wrong, you can trust that we'll be there to support you in every possible way.
Common Air Conditioning Issues
Issues Turning A/C On And Off
At ICE Air Conditioning and Plumbing, our team of skilled technicians specializes in resolving various A/C unit problems, including:
Air conditioning won't turn on at all
If your A/C unit refuses to turn on, we'll meticulously identify the underlying cause, conduct a thorough inspection, diagnose the issue, and provide you with a clear explanation. Our competitive repair rates ensure your satisfaction and comfort.
A/C is running but it won't turn off
When your A/C unit runs non-stop, we'll diagnose the problem and offer fair and competitive rates for the necessary repairs. Whether it's a malfunctioning thermostat, a clogged air filter, or a refrigerant leak, we'll address the issue promptly.
Circuit breaker keeps tripping
If your circuit breaker keeps tripping, our experts will investigate and pinpoint the root cause. Whether it's an overloaded circuit, a damaged compressor, or a malfunctioning electrical component, we possess the expertise and tools to efficiently diagnose and fix the problem, prioritizing your safety and comfort.
A/C unit turns on and off too quickly
If your A/C unit frequently turns on and off in quick succession, it could indicate a faulty component or wiring problem. Our skilled technicians will conduct a meticulous inspection, provide an honest evaluation of the issue, and restore your unit's optimal functionality. This ensures maximum comfort and energy efficiency.
Common Air Conditioning Malfunctions
A/C Malfunctions While Running
ICE Air Conditioning and Plumbing understands the inconvenience and discomfort that A/C malfunctions can bring. Our team of skilled technicians is well-prepared to diagnose and resolve a variety of common issues that can occur while your A/C unit is running, including:
Poor airflow, or no airflow at all
If you're experiencing insufficient airflow or a complete lack of it from your air conditioning unit, we'll conduct a thorough inspection to identify the root cause. Whether it's a clogged air filter, a damaged blower motor, or a malfunctioning compressor, we'll provide you with a reasonable and competitive price for the necessary repair.
A/C unit generates hot air instead of cold
Feeling hot air instead of cool air from your A/C unit can be uncomfortable and alarming. Our experts will diagnose and repair issues such as refrigerant leaks, malfunctioning compressors, or faulty thermostats, ensuring your comfort and peace of mind.
Leaks from the inside of the air conditioner
When your unit experiences leaks, our experienced technicians will conduct a thorough diagnosis to identify the underlying causes. Whether it's due to clogged drain lines, damaged condensate pans, or malfunctioning evaporator coils, we'll promptly repair the issue to prevent further damage to your home. Rest assured, our focus is on resolving the source of the leak efficiently.
Strange smells or strange noises
If you encounter unusual smells or sounds emanating from your A/C unit, our dedicated team will meticulously inspect it to pinpoint the problem. Whether it's mold growth or a malfunctioning component, we'll diagnose the issue accurately and offer a fair and competitive price for the necessary repair. Our goal is to restore your comfort and ensure your A/C unit operates smoothly and efficiently.
The A/C condenser coil freezes
If your condenser coil freezes, our skilled technicians will identify and address the underlying causes that lead to this issue. From dirty air filters and low refrigerant levels to malfunctioning fans, we'll take prompt action to rectify the problem. With our personalized service and commitment to customer satisfaction, we'll have your A/C unit running flawlessly, delivering optimal performance once again.