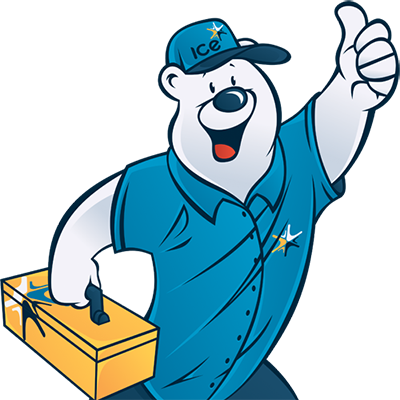 REQUEST AN APPOINTMENT RIGHT NOW
We are Comfort Specialists ready to assist you, and provide Guaranteed solutions for any comfort concern you may be having with your Home Comfort System. We also offer a wide range of new energy-efficient Home Comfort Systems customized to meet your comfort needs.
Las Vegas Air Conditioning Repair Specialists
Here at ICE AC repair, our aim couldn't be simpler—Helping you stay cool in summer, and warm through winter!
We cover a huge area of Southern Nevada – proudly serving clients in and around Las Vegas, North Las Vegas, Henderson, Summerlin and Blue Diamond.
Our A/C and Heating Services
We offer a range of best-in-sector air conditioning and heating services, including:
Heating Maintenance (Servicing)
Our talented technicians have the skills and experience to repair any make or model of air-conditioner or heater, and we're happy to work on your system even if we didn't perform your original installation.
We are a local Las Vegas company with Years of Technical Experience
We were founded in Las Vegas, NV and throughout the years we've learned a thing or two about keeping our customers' homes comfortable in the Southern Nevada's extreme climate.
Our expert ac technicians work with the very best HVAC tools, and install the most modern, efficient, and safe air conditioning and heating systems. However, in all our many years in the industry, the one thing that's never changed is our unwavering dedication to great customer service!
Modern Solutions, Backed by Traditional Values
We still treat every customer like our only customer… It doesn't matter whether we're performing a complex A/C installation, or a simple heater repair, however large or small the job we always guarantee an industry-best level of service!
All our technicians are trained, licensed, and background-checked professionals who'll arrive at your home in a branded van and wearing our company uniform.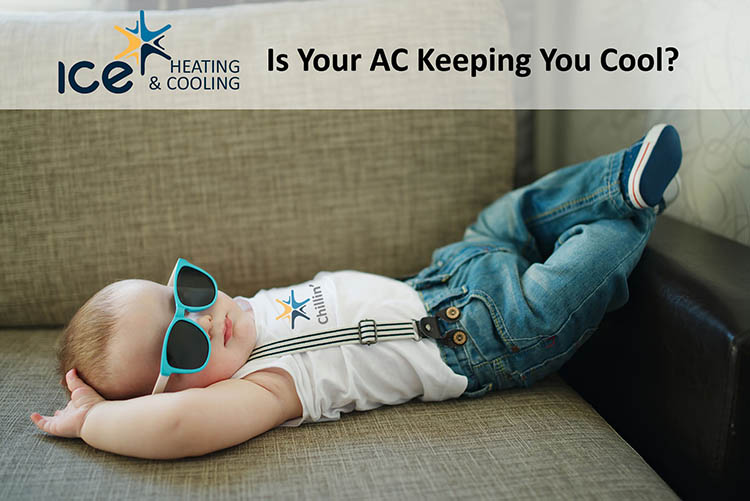 Our Dedication to Excellence
Whether we're installing, repairing, or servicing your A/C or heating system, it's our professionalism and rigorous attention to detail that sets us apart…
Every installation we perform ends with a photo shoot! Our technician will photograph your new system – from no less than seven different angles… This allows us to independently verify the quality of their work.
We've even gone so far as to introduce our own range of powder-coated screws – which offer superior performance when fixing metal to metal!
We're so confident about our quality of service that we offer a 100% satisfaction guarantee… If you're not happy with the work we've done, we'll keep working until you are!
Join Our Club!
Once you've experienced the quality of our services you'll never want to use another A/C or heating contractor again!
That's why we've developed our HVAC Maintenance Program… Designed to benefit our most loyal customers, the program includes bi-annual maintenance, priority scheduling, and exclusive access to member-only discounts.
Las Vegas Air Conditioning and Heating Solutions You Can Trust
With cities like Las Vegas, NV among the hottest in the world, there is no denying the need for a reliable AC system. Also, the cold winter nights can make heating just as vital.
So do not leave your family's comfort and safety to chance… Trust our experts to perform an AC or heating repair, service or installation you can rely on!
Call us now to book your appointment!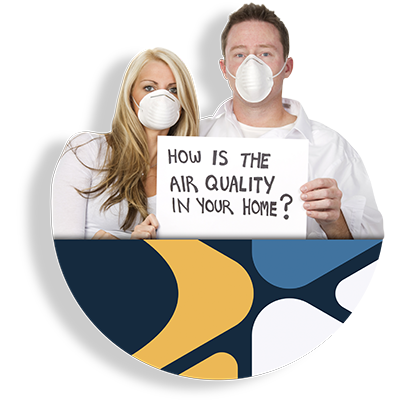 DO YOU CARE ABOUT THE AIR YOUR FAMILY BREATHES?
It is scientifically proven that several diseases are transmitted through the air and knowing that, our specialists in air quality are able to take your home environment to a very healthy level. Nowadays, especially in the city that we live, the air is getting even more polluted and we want to provide you a place where you can escape from the chaos and rest in your house with your family, breathing high quality air!
Our Clients become our friends, and we treat friends like family. We all love our jobs, work very hard, and are proud to serve you. Your review is very important to us. This helps us by sharing with new clients your satisfaction with our services. Reviews also encourages and lets all of our staff know your appreciation of their hard work and dedication.
Found this company on Yelp while looking for a second opinion on another company's service quote. They came out for free same day (a holiday) and not only provided a realistic quote of what actually needed to be done, but they also took the time to take pictures and videos of things the other company did poorly or wrong. They fixed it all. They even came out in the middle of the night for me over the summer when we needed them, they are truly 24 hours. We signed up for their membership and just had our complimentary winter maintenance tune up – the rep spent over an hour here cleaning things up and fixing some stuff while testing our unit. He had a lot of info for us and we felt very taken care of. Everyone we've dealt with is super respectful and we feel they are honest. We're very happy we found this company and definitely recommend them to our friends and family!
One of our heating units has been working on and off for the past month. It blows cold air periodically and has been happening more frequently. Last week it stopped working completely and only blows cold air. We had technician that works for the school district but does freelance jobs come out 2 times. He seemed to have fixed it the first time but it only lasted 1 week before the unit started the cold air again. When he came back the second time he was rude and claims that since we live on a golf course and have tile floors then it's hard to heat the house. He suggested we use space heaters. What a joke. We were already having to do that because it's freezing right now but great solution when you're unable to fix the problem. He also blamed the NV Energy thermostats we had installed 8 months ago. But then why does the furnace work that's on the other side of the house? He had no explanation.

I sent out a Yelp request to Ice Heating and Cooling for a quote and received an email and a call within 5 minutes. We decided to go with another company but I felt this company would have been great too. As it turns out, our heater decided to start working again so we might use them the next time it stops working, which will probably be tonight.
I messaged ICE through Yelp and the owner got back to me within minutes. I explained I was looking for a duct cleaning due to the dust issues we were having in the house and he explained that while they don't provide this service he would be happy to send a technician to do a complimentary inspection of our system because it was most likely an underlying issue that was creating the dust, not just dirty duct work. Chris arrived at our home that Saturday and thoroughly inspected our unit in the attic. We had this done a few months ago and the technician from that company said there was nothing wrong we just needed a duct cleaning. Well Chris came down from the attic with not only the reasons behind the dust but he took pictures to show me what was wrong along with his verbal explanation. A week later he returned to complete the work at a very decent price. Thank you ICE for not only allowing me to not stress over the constant dust in my home but for employing people like Chris who truly took care of us!
Definitely recommend without a doubt!!! Showed up in about an hour and made same day repairs with all work completed within about an hour and a half. Thoroughly and honestly explained everything and even though it was well into his evening Chris kept a sense of humor and an amazing personality. Can't rave enough about this experience and I'm a tough customer lol thanks Chris!!!! You are AMAZING at what you do!
Fast, friendly, honest service.   Budget friendly, clean, and caring.   Happy to have found such a WONDERFUL business to help take care of my home.
Chris & Junior are very thorough. Answer any and all questions. And made sure I was comfortable with the work to be done, prior to starting.
After having 3 different companies fail to find a chronic problem with my A/C, ICE Heating and Cooling was able to discover a faulty weld in the line set (one that every one else missed, as it was from the original install).
They also identified multiple issues against code, that were done by a company that recently did work on the unit. (Unfortunately, work that was not necessary as the problem was misdiagnosed.)
Per that company, ICE is over priced.  Well, I would rather pay a little more for a quality job than THOUSANDS more for repairs that are unnecessary and do not fix the problem! I do not feel ICE is overpriced. I feel they charge a fair price for quality, guaranteed work.
Not only did Christ find the REAL problem and quickly fix it, Chris actually cleaned up the mess of stucco that the other company had left around our unit.  He also balance the unit, as it was no properly set.  He made a few other repairs on poor quality work the other company had performed.
I found ICE to be honest, effective, and reliable!
My A/C is working the best it has worked since we bought our home 5 years ago.
I would not hesitate to recommend this company to anyone that wants honest and quality work done on their system.
Chris and his crew were awesome. From coming out and getting estimate and say it would be 14 days for our new unit to arrive and being surprised about 5 days later with a call to schedule. They showed up early and were finished earlier than expected. Our house is nice and cool. Make this your first call it will be ours from now on.
Super fast. Resolved our issue same day. I'd recommend.
Summary: Prompt (early even), friendly, clean, efficient, available 24/7. Fast- whole unit replaced from assessment to completion in less than 24 hours. Quiet- my two year old was able to take a three hour nap while they were hard st work!

In an attempt to complete some home improvements I accidentally drilled through our freon line. In a panic, I started calling anywhere I could find to come and address the issue. Being the beginning of August most places didn't answer the phone or weren't able to come out for a few days. Ice Heating and Cooling was about the 8th phone call I made and moving forward they will be the ONLY people I call for my heating and cooling needs!

Chris promptly answered the phone and was sympathetic to my situation, which immediately put me at ease. He said he could be out in 45 minutes, but showed up in 30! He did a full assessment of the damage. And when doing so laid down drop clothes and protectors to make sure our belongings were protected.

Being a new homeowner I knew nothing about heating and cooling and he explained everything in detail using pictures and simple analogies for me to easily understand. Additionally, he never ball parked costs for us, he calculated them to the dime to make sure we could make an educated decision.

Based on the cost to fix the damage, the age of the unit and our needs we decided to replace the entire system. He helped us find the options that made the most sense for us and was conscious of our price point. He never tried to push us on an up sell and was helpful in explaining the differences in options. When spending this amount of money we wanted to be thoughtful and he was patient and respectful of our needs.

The very next morning him and his crew were here promptly in the morning. They were clean, efficient and respectful of our space as we were home while they were completely the project. And what blew me away, they were so quiet during the entire day that my mother and two year old were able to take a three hour nap in the afternoon while they were working!

They completed the entire project from my first phone call to the replacement of the entire unit (AC, copper piping, furnace and thermostat) in less than 24 hours!

I would recommend Ice Heating and Cooling to anyone that needs any level of service and will never call another company again.
I just experienced the best service possible from ICE Heating and Cooling.  Chris, simply put, is the best of the best.  I could not be more happy with the level of service I received.  Yesterday, Chris called me and told me he was on his way.  He arrived promptly, and immediately got to work to diagnose my A/C problem.  He explained everything to me in terms that I would understand.  He then gave me several options to which to choose from.  I ended up needing a new A/C unit, and Chris was back at it this morning.  He called ahead, and was ready to go.  The whole install took less time than I thought, and it was extremely smooth and stress free.  I highly, highly recommend ICE, and I cannot praise Chris enough for his expertise and honesty.  If I could give more stars, I would.  Thanks again Chris and ICE.  I will be recommending you to a lot of people that I know…..
Our Air conditioner was running overtime.  I called Ice Heating and Cooling and I got a quote responses right away.  They followed up with a phone call.  A time was agreed upon and Junior Silva called saying the other job got done earlier and he can come now, fabulous.
He replace necessary parts and checked our compressor.  The air is working great.
Junior Silva is very professional, explained everything as to why and how come was very good for me.  He checked  a our system and cleaned everything.  He is very polite and informative.  We recommend this company and especially Junior Silva.
They came early within time frame window!
They fix our AC within 2hr they got here in my house! They very professional and friendly!!
Chris is our guy!! He sit down with us and explain whats goin on! He knows what his doin!
Highly recommended this company!!
Able to come out the same day, found the problem quickly, repaired immediately and all for a reasonable price. Professional yet friendly and kind, (sadly rare nowadays). Thank you for your help!
I've been waiting to post this review to make sure our AC is still working and I must say, it's working better now than ever.  We usually deal w Mojave AC company but when one of their techs quoted me an outrageous price for a big fix after we had already paid them a lot of money for another fix … I went onto Yelp for second opinions.  It was a holiday so not many people answered.  ICE answered right away and offered a free second opinion the same day regardless of the holiday.  Chris came out and within a few minutes identified the true problem with my AC.  It was a much cheaper fix than was quoted to me by the other company.  Chris went through my attic and took pictures , videos, and explained very patiently things he found that the other company did wrong or could have done better.  He even spent extra time cleaning up a mess they left behind.  He was very respectful of my home and my family and truly gave me honest feedback and honest repairs.  I would recommend this company to anyone based on Chris's visit alone.
Our air conditioner went out the evening of July 3 and Junior came out on the 4th of July by noon.  This was his second time here. On his previous visit Junior had told our landlord what was going to happen but they chose to ignore his knowledgeable advice. As expected the worst happened and left us dying in a hot house.  Junior had our AC working within a couple of hours. He is very friendly and knowledgeable and I would and will recommend him to any and everyone.
My A/C went out on a Friday night.  After sweltering all night and entering a 115 degree day, I called a number of "highly rated" companies and no one could schedule me for a WEEK!  I called ICE next and I am very happy I did.  I called at 8am, and they gave me an appointment of 10am that day.  Junior then showed up at 9:30!  I thought he was transparent and showed me everything going on. He gave me multiple options and the fixed the issue.  He even went above and beyond to correct someone else's shoddy repair.  Later I had an additional question and called, Katie answered and was super friendly to help me answer it.  Next time I'll call ICE first!
The downstairs unit quit working on a saturday night, so i gave ICE a call. Chris came out in a couple hours and determined the condensor was bad. Chris had Junior come out the next morning to give estimates and options on replacement. I decided to replace the whole system due to age and ware and tear to out side unit and the units in the attic. Junior then called Chris back along with couple other techs and had the whole system replaced in the same day.

Very professional company. Reasonable and honest prices. Would recommend them to anyone.
Called ICE on the Saturday night of the EDC Festival with a broken air conditioner.  ICE not only answered the phone, but sent Chris out to fix my air machine. I told Chris I had been working her pretty hard and  suspected it would be electrical. Chris checked it out, told me the specific problem and noticed another, fixed them all in a very reasonable time and considering it was a Saturday Night, at a very good price. It's nice to see a business "in the trades" that recognize the 24 town this is and provide a night work shift. So if you need help after everyone else has gone home. Call ICE!
Thank you to junior who is honest, helpful and knowledgeable. I appreciate your prompt service.
I originally called ICE when my AC stopped working during my brothers wedding,  they got out to my house within 30 mins and JR was great in getting my AC running again. I knew my AC was old and JR did an amazing job of explaining the condition the unit was in and unfortunately some previous companies that worked on the AC did more damage than good. I decided to replace the unit, shopped around and got quotes but in the end I felt a lot more comfortable having ICE install my unit. JR really put time and effort and because of this I had them install my new unit. They did a great job and I am very happy with them.
Junior was excellent in answering all my questions about my central A/C and heating unit in a foreclosure I just purchased.  He was prompt, knowledgeable and friendly.  I highly recommend ICE.
Junior and his team are absolutely fantastic!! We've been using Junior for our heating, cooling and other needs for years. He's reliable, honest, trustworthy, and one of the nicest guys you'll meet. He not only fixed our furnace but found someone to fix our dryer and oven too. He's very well versed. You'll want to chit chat with him for hours when he comes to visit!! He's certainly on our speed dial for repairs in our home!
FROM THE VERY FIRST MEETING I HAD WITH JUNIOR, IT WAS A POSITIVE EXPERIENCE! Junior was extremely knowledgeable and spoke with me in layman's terms so I would be able to understand as a home owner and not an engineer. He made total sense and made me feel very confident in his ability to deliver top notch work & equipment. I had a few companies come give me an estimate and they all sounded like 'car salesmen! 'Everything Junior promised, he more than delivered. My AC Unit was stolen and the furnace damaged, & he was so efficient and did such an amazing job, re-configured my airflow ducts, got us the quiet AC unit that was twice as efficient as our old one,he was meticulous on every aspect of the job. I would recommend Junior and his amazing team in a heartbeat! I would also use them again if I ever need an AC system or furnace. They also have great warranties and guarantee their work and equipment. I know this may sound silly but, they were so respectful of my home, they wouldn't even pull into my driveway while they were installing everything, for two days, in case oil dripped from their vehicles. A week later Junior personally came to my house, worked around my busy schedule and showed me how to operate the thermostat & how I could even set up my wifi to control my system from my cell phone! It's these little details that say a lot about the character of the people at the ICE company. Thank you again Junior and your A-Team! You guys ROCK!
I'm glad I have found a company that I can trust and isn't just in it for the money or ripping people off which is hard too find in this town. Friendly and nice definitely won't use another company. Thanks guys for the great service!
I can't say enough about the reliability, and service this company provides, not only in my house but my business as well. I needed someone out immediately, and they made it a same-day call, with no extra charge, and just a minor fix. And the technician, Junior, was so knowledgeable, and helpful. 5 stars is not enough! Over all, GREAT COMPANY!!!!
I needed a new a/c unit installed because I didn't want to sink anymore money into my old unit. I chose the "multi stage" unit and had it installed today. The unit is very quiet, Chris installed it in one day as promised and he cleaned up as he said he would. Honestly, I couldn't be more satisfied!
We purchased a Groupon to have our air conditioner serviced. ICE was prompt in scheduling and arrived on time. As it turned out, we needed some parts replaced. Junior was very helpful in getting the parts for us that were still under warranty. The labor costs were very fair as well. We will definitely be using their services for maintenance for our heating and AC!
Junior was prompt, professional and smart. Thank you!
Very professional and honest work; Jr let me know why and what need to be done and the best way to keep my system working well. Definitely I recommend them.
Junior was great , came on time and brought all the issues to my attention that were overlooked by other A/C company, he took pictures and showed me , explained it very well to me. Price is very reasonable, service is great.
After having 4 other HVAC companies come to my house and give me estimates to replace 2 hvac units, ICE was the only one that did a load test, very important. Always friendly and knowledgeable. They never pushed me to buy, answered all of my questions and gave me a great price for what I wanted. Junior was very helpful and took his time during installation to make sure everything was done properly.
Thank you so much ICE Heating & Cooling for doing a FANTASTIC job installing our new HVAC unit! It's nice & quiet and we can't wait for the lower electrical bills! You guys are awesome and I think my floor is cleaner after you left than it was before you started! Great job guys! Thank you so much for all your hard work!
Very friendly and professional service. Their prices are honest and reasonable. They were very thorough and offered options without pressure to do everything at once.
These dudes are awesome. They are super nice, great service by knowledgeable techs. If you need ac or heating services I'd highly recommend them.
Excellent service when we were in need. Very helpful and friendly our family uses this company from now on. Great service.
Exceptional service and knowledgeable owners. These are people that take the time to find out your needs and then take care of it in a timely manner. I would highly recommend ICE Heating & Cooling to any of my friends and business associates.
This is the best company for all your heating and cooling needs. It is the first time I have felt that a company has been honest with me about the condition of my system. They actually took the time to correctly research and diagnose the problem. It was an ongoing problem that other companies missed. No longer is a Band-Aid being put on the symptom . The source has been fixed. They can also take care of any other household repairs you may need. This is the company that I will use from now on.