Are you looking for the

best Air Conditioning

Repair in

Sunrise Manor, NV?
Ice Air Conditioning & Plumbing:
Your Source for Exceptional Air Conditioning Services.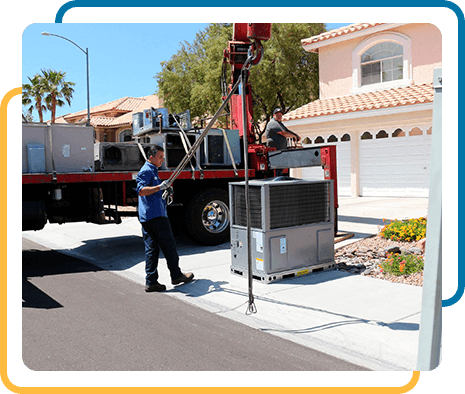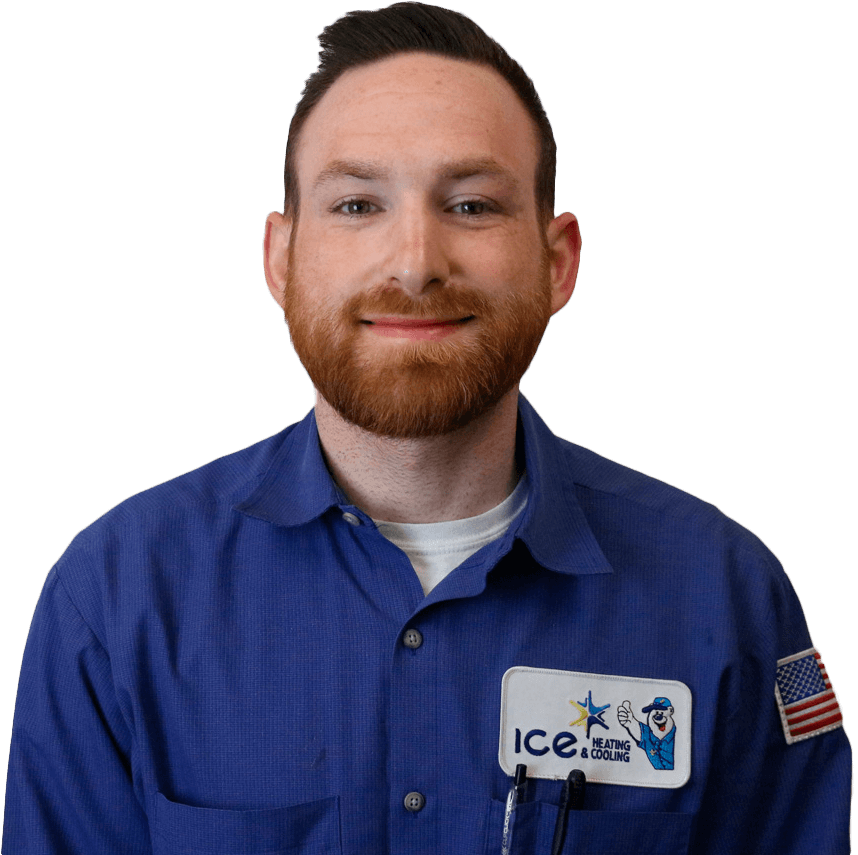 Choose ICE for Quality
Air Conditioning Repair in Sunrise Manor
The team at ICE Air Conditioning & Plumbing is made up of expert technicians who have the skills to quickly identify any issues with your air conditioning system and efficiently solve them, so that your home can be restored to a comfortable temperature as soon as possible.
Why doesn't my home feel cool?
Living in Sunrise Manor means facing the challenge of managing summer temperatures, especially if your air conditioning system isn't functioning correctly. It can be frustrating and uncomfortable when your home is not properly cooled, and there are several reasons why this problem may occur.
One possible reason is a malfunctioning thermostat that cannot efficiently control your home's temperature. Another possibility is a clogged or dirty air filter that restricts the flow of cool air, leading to insufficient cooling and placing extra strain on your air conditioning system, which could eventually result in malfunctions.
At ICE Air Conditioning and Plumbing, we know how crucial it is to have a properly working air conditioning system, especially during the hot summer months. Our team of highly skilled technicians can diagnose any issues with your air conditioning system accurately and resolve them promptly, restoring your home to a comfortable temperature. We provide dependable air conditioning repair services in Sunrise Manor and have the expertise to diagnose and fix any problems with your cooling system. So don't suffer through the summer heat, contact us today!
Is it worth repairing my air conditioning?
At ICE Air Conditioning and Plumbing, we recognize the financial implications and difficulties involved in deciding whether to repair or replace your air conditioning unit, especially in Sunrise Manor, where having dependable and efficient cooling is critical during the scorching summer months. As a reliable air conditioning repair service provider, we are committed to giving our clients straightforward and truthful advice.
While our primary objective is to fix your unit rather than replacing it, we understand that older units may require more frequent and expensive repairs that add up over time. Since air conditioning units typically last between 10-15 years, if your unit is nearing the end of its lifespan, we can offer our professional opinion on whether the repair costs are still practical. Our team of skilled technicians will conduct a thorough evaluation of your unit and provide an honest assessment of whether the repair expenses are still justifiable, considering the age and condition of your unit.
What if I'm not happy with your air conditioning repair job?
At ICE Air Conditioning and Plumbing, we take pride in delivering exceptional service and top-notch repairs that ensure your air conditioning unit runs smoothly and efficiently. However, unforeseen circumstances can arise, and the repairs we perform may not always meet your expectations.
To address this concern, we offer a comprehensive guarantee on all our repair work. If you're dissatisfied with the repair work we've done on your air conditioning unit, for any reason, let us know, and we'll work closely with you to promptly and effectively resolve the issue, ensuring your satisfaction and comfort.
We only use high-quality parts to ensure your unit's reliability, and we stand behind our work. In the unlikely event that something goes wrong, be assured that we're here to support you in every way possible.
Common Air Conditioning Issues
Issues Turning A/C On And Off
At ICE Air Conditioning and Plumbing, our experienced team of technicians is well-equipped to handle a wide range of issues that may arise with your A/C unit. These issues include:
Air conditioning won't turn on at all
If your A/C is not turning on at all, we can diagnose the issue, conduct a thorough inspection of your unit, and offer a competitive rate for repair. Our technicians will determine the root cause of the problem and provide you with a clear explanation of the necessary repairs.
A/C is running but it won't turn off
If your A/C is running non-stop and won't turn off, our technicians will diagnose the problem and provide a fair and competitive rate for the necessary repairs. This issue could be caused by a faulty thermostat, a clogged air filter, or a refrigerant leak.
Circuit breaker keeps tripping
If your circuit breaker keeps tripping, we'll investigate and identify the underlying issue. It could be due to an overloaded circuit, a damaged compressor, or an electrical component malfunction. Our team has the expertise and tools to promptly and efficiently diagnose and fix the problem, ensuring your comfort and safety.
A/C unit turns on and off too quickly
If your A/C unit cycles on and off too quickly, it can be a sign of a faulty component or wiring issue. Our skilled technicians will meticulously inspect your unit, provide an honest evaluation of the problem, and restore your unit to optimal functioning to maximize your comfort and energy efficiency.
Common Air Conditioning Malfunctions
A/C Malfunctions While Running
At ICE Air Conditioning and Plumbing, we understand the inconvenience and discomfort that A/C problems can cause. Our team of experienced technicians is equipped to diagnose and repair various common issues that may arise, such as:
Poor airflow, or no airflow at all
If you're experiencing poor or no airflow from your air conditioning unit, we'll conduct a thorough inspection to identify the root cause of the problem. We'll provide you with a fair and competitive price for the repair, whether it's a clogged air filter, damaged blower motor, or malfunctioning compressor.
A/C unit generates hot air instead of cold
Feeling hot air from your A/C unit can be uncomfortable and indicate a serious issue. Our experts will diagnose and repair refrigerant leaks, malfunctioning compressors, or faulty thermostats, restoring your comfort and peace of mind.
Leaks from the inside of the air conditioner
Our experienced technicians have the expertise to diagnose and fix a range of issues that can cause your air conditioning unit to leak, including clogged drain lines, damaged condensate pans, and malfunctioning evaporator coils. We'll take prompt action to address the source of the leak, preventing further damage to your home and ensuring your comfort and safety.
Strange smells or strange noises
If you're noticing strange sounds or smells coming from your A/C unit, our team will inspect it thoroughly, diagnose the issue, and offer a fair and competitive price for the repair. We'll efficiently fix problems such as mold growth or malfunctioning components to restore your comfort and ensure your A/C unit is functioning correctly.
The A/C condenser coil freezes
Our team will identify and repair the underlying issues causing your condenser coil to freeze, such as dirty air filters, low refrigerant levels, or malfunctioning fans. We're committed to providing personalized service and ensuring customer satisfaction, so we'll have your A/C unit running smoothly and effectively once again.