ICE AIR CONDITIONING
& PLUMBING

TRUSTED

HVAC REPAIR

IN WINCHESTER, NV
In Need Of
HVAC Repair
In Winchester?
Dealing with an HVAC system breakdown can be aggravating and disrupt your daily routines. To alleviate this inconvenience, we offer skilled HVAC repair services, aiming to swiftly restore your HVAC system and reinstate its smooth operation.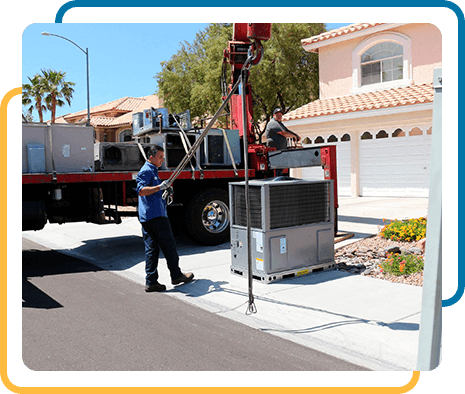 Why Choose Us for Your HVAC Repair Needs
in Winchester?
Our team of exceptionally adept technicians has amassed extensive expertise in the field, equipping them with a wealth of knowledge and skill in HVAC repair. We remain abreast of the latest technologies and advancements to ensure the provision of exceptional service.
Reliable and Prompt Service
We acknowledge that HVAC emergencies can arise at any time, causing inconvenience and discomfort. Thus, we extend 24/7 emergency repair services, ensuring our dedicated team is always prepared to offer reliable and immediate solutions, whether it's day or night.
Customer Satisfaction Guaranteed
Your satisfaction takes precedence, prompting us to go the extra mile in ensuring each customer receives exceptional service. From our affable and knowledgeable staff to our proficient technicians, our aim is to surpass your expectations and leave you entirely content with the outcomes.
Prompt and Responsive Communication
We highly value prompt and responsive communication. Should you have queries, require guidance, or wish to schedule an appointment, we are at your service. Connect with us via phone, email, or our website, and we'll promptly extend the aid you seek.
ICE Heating, Cooling & Plumbing takes immense pride in being a licensed and insured HVAC service provider, guaranteeing that our technicians conform to all essential industry standards and regulations. This instills the confidence that our HVAC repair services are trustworthy and secure.
We take great pride in being your favored option for HVAC repair in Winchester. Our commitment lies in delivering exceptional service, outstripping your expectations, and ensuring your total satisfaction.
Contact us today to encounter the distinct advantage offered by ICE Heating, Cooling & Plumbing, as we establish a comfortable and efficient home environment like never before.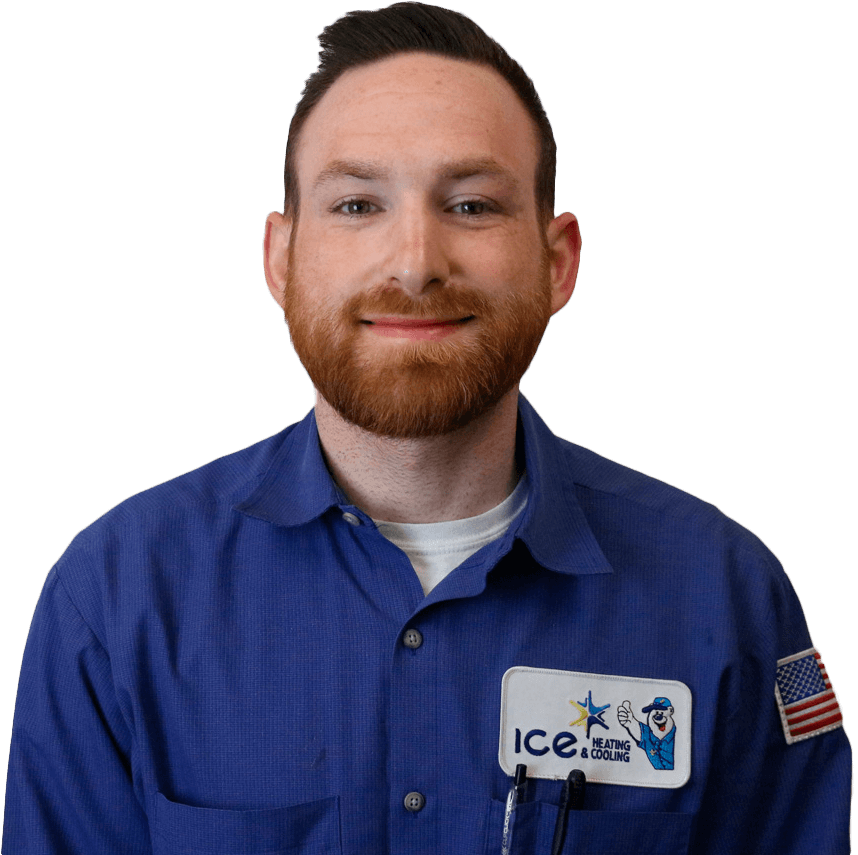 The ICE Way Of Doing HVAC Repairs
Our certified experts in Winchester, NV, possess extensive knowledge and proficiency in addressing HVAC system repairs. Here's the systematic approach we follow for HVAC Repair Jobs:
Common HVAC Issues People Face
Irrespective of whether your HVAC system struggles to deliver adequate cool or warm air, our team excels at swiftly and effectively diagnosing and resolving the issue. Presented below are some prevalent HVAC challenges frequently faced by our esteemed clientele:
Affordable Pricing and Financing Options
At ICE Heating, Cooling & Plumbing, we are unwavering in our commitment to offer top-tier HVAC repair services without imposing financial strain. This is why we extend cost-effective pricing and adaptable financing options to cater to a diverse range of requirements.
Our primary goal is to ensure that you can access essential HVAC repairs in Winchester without worrying about the economic burden. Recognizing the stress caused by unforeseen breakdowns, we aim to alleviate that stress by presenting competitive rates for our services.
Emergency HVAC Repair Services
Your comfort is our top priority at ICE Heating, Cooling & Plumbing, and we acknowledge that HVAC emergencies can occur at the most inconvenient moments. Hence, we take great pride in providing 24/7 emergency HVAC repair services in Winchester. Whether it's scorching summer heat or a chilly winter night, our dedicated team is perpetually prepared to promptly and reliably provide repair services precisely when you need them.
Through our around-the-clock emergency HVAC repair service, enduring extreme temperatures for extended periods is a thing of the past. The moment you make contact with us, our skilled technicians will respond promptly and arrive at your location equipped with the necessary tools and expertise to tackle any HVAC emergency.
Convenient Appointment Scheduling
We highly value your time and understand the constraints of your busy schedule. At ICE Heating, Cooling & Plumbing, we offer convenient and flexible options for scheduling appointments for your HVAC repair needs in Winchester. Acknowledging the challenges of finding suitable slots for repairs, we prioritize adjusting to your needs and preferences.
Our dedicated team accommodates your schedule, ensuring that you receive the necessary HVAC repairs at a time that aligns with your convenience. Whether you prefer weekdays, evenings, or weekends, we stand ready to adapt to your availability.
Get in Touch for Your HVAC Repair Needs
If you encounter HVAC issues or have queries, don't hesitate to contact us at ICE Heating, Cooling & Plumbing. Our team of approachable and knowledgeable professionals is prepared to furnish you with expert repair services and provide the information you seek. Don't hesitate to reach out to us; we're eager to provide you with help and support.
Frequently Asked Questions about HVAC Repairs
in Winchester, NV
How often should I get my HVAC system inspected in Winchester?
Maintaining regular and distinct maintenance is essential to ensure optimal performance of your HVAC system, particularly in Winchester's warm climate. To uphold its efficiency and prevent potential breakdowns, it's highly advisable to arrange a professional inspection at least once annually.
Given the intense Winchester temperatures, these routine inspections become even more critical, as they help alleviate the additional strain placed on your HVAC system. At ICE Heating, Cooling & Plumbing, we offer comprehensive HVAC inspection services. Our highly proficient technicians will conduct a thorough evaluation of your system, identifying potential issues and offering suggestions for necessary repairs or maintenance.
We acknowledge the challenges presented by the local weather and customize our inspections to equip your HVAC system to effectively handle Winchester's specific climatic demands.
What are the common signs that my HVAC system needs repair?
There are several telltale signs in Winchester that could point to a need for HVAC system repair. These indicators encompass:
Inconsistent temperature distribution across different areas of your residence for both cooling and heating.
Unusual noises such as grinding or banging sounds emanating from the system.
Unpleasant odors emanating from the vents.
Frequent cycling on and off or difficulties in initiating operation.
Escalating energy bills without a corresponding rise in usage.
Should you observe any of these issues, it's advisable to promptly reach out to a professional HVAC repair service for timely assistance.
Can I troubleshoot HVAC problems on my own before calling for repairs?
While attempting to troubleshoot minor HVAC problems is natural, seeking professional help for repairs in Winchester is generally recommended. HVAC systems are intricate, and attempting to rectify issues without the requisite expertise and tools could potentially worsen the problem or pose safety risks.
How long do HVAC repairs usually take?
The duration required for HVAC repairs can vary depending on the complexity of the concern. Minor repairs, like replacing a malfunctioning component, usually conclude within a few hours. However, more extensive repairs or complete system replacements might necessitate a full day or even longer. For a more accurate estimation, it's prudent to consult an experienced HVAC technician in Winchester subsequent to their thorough evaluation of the issue.
Are HVAC repairs covered by warranties?
The extent of warranty coverage for HVAC repairs is influenced by various factors, including the manufacturer, installer, and specific warranty terms. It's crucial to thoroughly review the warranty documentation pertaining to your HVAC system to ascertain which repairs fall within the coverage. Additionally, many reputable HVAC repair companies in Winchester provide their own warranties for the services provided, offering an added layer of assurance and tranquility.
How can I prevent the need for frequent HVAC repairs?
Maintaining consistent maintenance is a crucial factor in minimizing the frequency of HVAC repairs in Winchester. Take into account the subsequent preventive steps:
Routinely replace air filters to uphold optimal airflow and system effectiveness.

Ensure the outdoor unit remains free from debris, including leaves and grass clippings.

Arrange annual professional inspections and tune-ups for your HVAC system.

Employ programmable thermostats and establish suitable temperature levels to prevent undue stress on the system.

Incorporating these proactive measures can substantially decrease the likelihood of unforeseen HVAC malfunctions.
How do I choose the right HVAC repair service in Winchester?
When selecting an HVAC repair service in Winchester, consider the following factors:
The standing and historical performance of the company in managing HVAC repairs within the nearby community.
Authenticate the licenses and certifications of the technicians to ensure they possess the essential skills and professionalism.
Ascertain if the service provides urgent HVAC issue assistance in emergencies.
Seek out transparent pricing and lucid explanations concerning repair suggestions.
Make note of favorable customer reviews and endorsements.
Investing time into investigation and the choice of a dependable HVAC repair service will guarantee top-tier repairs and dependable service.