ICE AIR CONDITIONING
& PLUMBING

TRUSTED

HVAC REPAIR

IN EAST LAS VEGAS, NV
In Need Of
HVAC Repair
In East Las Vegas?
Dealing with a breakdown in your HVAC system can be aggravating and disrupt your daily routine. To alleviate this, we offer proficient HVAC Repair Services, ensuring a swift restoration of your HVAC system and returning it to optimal functionality.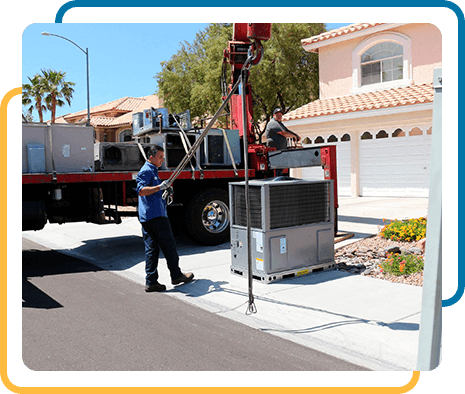 Why Choose Us for Your HVAC Repair Needs
in East Las Vegas?
Our team of skilled technicians brings a wealth of industry experience, providing them with comprehensive knowledge and proficiency in HVAC repair. We consistently stay up-to-date with the latest technologies and advancements to deliver top-notch service.
Reliable and Prompt Service
We understand that HVAC emergencies can occur at any time, causing discomfort and inconvenience. As a solution, we provide 24/7 emergency repair services, ensuring that our dedicated team is always on hand to deliver reliable and swift solutions, day or night.
Customer Satisfaction Guaranteed
We are dedicated to ensuring the contentment of our customers. Your happiness is of utmost importance to us, and we go the extra mile to deliver exceptional service to each individual. From our amiable and knowledgeable staff to our proficient technicians, our goal is to exceed your expectations and leave you entirely content with the results.
Prompt and Responsive Communication
Our team highly values swift and responsive communication. Whether you have inquiries, need guidance, or want to schedule an appointment, we are consistently available to aid you. Connect with us via phone, email, or our website, and we will promptly provide the support you require.
ICE Heating, Cooling & Plumbing is a licensed and insured provider of HVAC services, ensuring that our technicians adhere to all the necessary industry standards and regulations. This assurance grants you the confidence that our HVAC repair services are reliable and safe.
We take immense pride in being the favored choice for HVAC repair services in East Las Vegas. Our dedication revolves around delivering unparalleled service, surpassing your expectations, and securing your highest contentment.
Reach out to us today and experience the exceptional benefits of ICE Heating, Cooling & Plumbing, as we create a comfortable and efficient home environment like never before.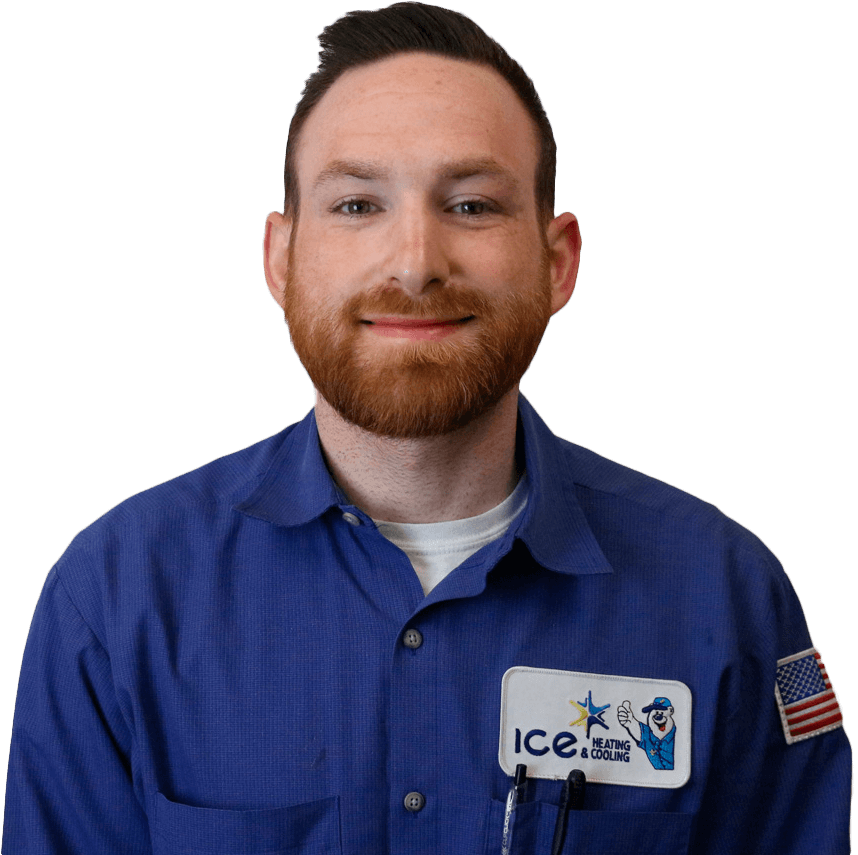 The ICE Way Of Doing HVAC Repairs
Our team of certified professionals in East Las Vegas, NV, brings a wealth of knowledge and expertise to HVAC system repairs. Here's our systematic method for HVAC Repair Jobs:
Common HVAC Issues People Face
Whether your HVAC system is struggling to deliver adequate cool or warm air, our team is proficient at promptly and efficiently identifying and remedying the issue. Presented below are a few prevalent HVAC challenges frequently encountered by our esteemed clientele:
Affordable Pricing and Financing Options
Our conviction is that top-tier HVAC repair services should be accessible to all, without imposing a financial burden. Thus, we are resolute in offering cost-effective pricing and adaptable financial choices to cater to a diverse array of requirements.
Our objective is to ensure that you can avail essential HVAC repairs in East Las Vegas without undergoing any financial stress. Recognizing that unforeseen breakdowns can be distressing, our aim is to alleviate that anxiety by presenting competitive rates for our services.
Emergency HVAC Repair Services
At ICE Heating, Cooling & Plumbing, your comfort takes precedence, and we acknowledge that HVAC emergencies can arise at the most inconvenient junctures. Hence, we take pride in furnishing 24/7 emergency HVAC repair services in East Las Vegas. Whether it's scorching summer or a chilly winter night, our dedicated team is consistently prepared to promptly and reliably deliver repair services when urgency strikes.
With our round-the-clock emergency HVAC repair service, enduring extreme temperatures for an extended period is a thing of the past. From the instant you reach out to us, our adept technicians will promptly respond and arrive at your location armed with the requisite tools and expertise to tackle any HVAC emergency.
Convenient Appointment Scheduling
We highly esteem your time and comprehend the demands of your busy timetable. At ICE Heating, Cooling & Plumbing, we extend convenient and flexible options for scheduling appointments for your HVAC repair needs in East Las Vegas. Recognizing the challenges of finding a suitable slot for repairs, we prioritize catering to your requirements and preferences.
Our devoted team exhibits flexibility in scheduling, guaranteeing that you receive the necessary HVAC repairs at a time that aligns with your preferences. Be it weekdays, evenings, or weekends, we stand ready to accommodate and adjust to your timetable.
Contact Us for Your HVAC Repair Needs
Should you encounter any HVAC predicaments or possess queries, don't hesitate to reach out to us at ICE Heating, Cooling & Plumbing. Our affable and knowledgeable professionals are primed to furnish you with expert repair services and offer the information you seek.
Frequently Asked Questions about HVAC Repairs
in East Las Vegas, NV
How often should I get my HVAC system inspected?
Regular upkeep and assessments are vital for sustaining optimal performance of your HVAC system, especially in East Las Vegas' hot climate. To ensure peak efficiency and prevent potential breakdowns, we recommend scheduling a professional evaluation at least once annually.
Given the intense East Las Vegas temperatures, routine inspections become even more crucial as they help mitigate the additional strain imposed on your HVAC system. At ICE Heating, Cooling & Plumbing, we extend comprehensive HVAC inspection services. Our proficient technicians will meticulously evaluate your system, detect any potential concerns, and propose necessary maintenance or repairs.
We comprehend the distinctive challenges presented by the local weather and tailor our inspections to equip your system for the specific demands of East Las Vegas' climatic conditions.
What are the common signs that my HVAC system needs repair?
Several signs can indicate that your HVAC system necessitates repair in East Las Vegas. These indicators encompass:
Inconsistent temperature control throughout your residence.
Unusual sounds originating from the system, like grinding or banging noises.
Unpleasant odors emanating from the vents.
Frequent cycling on and off or difficulties in initiating operation.
Escalating energy bills without a proportional rise in usage.
Should you notice any of these problems, seeking the aid of a professional HVAC repair service for swift assistance is recommended.
Can I troubleshoot HVAC problems on my own before calling for repairs in East Las Vegas?
While attempting to troubleshoot minor HVAC issues is understandable, it is generally advisable to enlist professional support for repairs in East Las Vegas. HVAC systems are intricate, and attempting to rectify problems without the appropriate knowledge and tools could worsen the situation or even pose safety risks.
How long do HVAC repairs usually take in East Las Vegas?
The duration of HVAC repairs can vary based on the intricacy of the concern. Minor repairs, such as replacing a defective component, usually conclude within a few hours. However, more extensive repairs or system replacements might necessitate a day or more. For a more precise estimate, consulting an experienced HVAC technician in East Las Vegas after a thorough issue assessment is advisable.
Are HVAC repairs covered by warranties?
The extent of warranty coverage for HVAC repairs in East Las Vegas varies depending on multiple factors, including the manufacturer, installer, and specific terms outlined in the warranty documents. It's vital to meticulously review these warranty details pertaining to your HVAC system to ascertain which repairs fall under the coverage. Additionally, numerous reputable HVAC repair companies in East Las Vegas offer their own warranties for the services rendered, providing an added layer of assurance and tranquility.
How can I prevent the need for frequent HVAC repairs?
Maintaining a consistent preventive routine is key to reducing the frequency of HVAC repairs in East Las Vegas. Consider these preventive measures:
Regularly replace air filters to uphold optimal airflow and system efficiency.
Ensure the outdoor unit remains debris-free, including leaves and grass clippings.
Arrange annual professional inspections and tune-ups for your system.
Utilize programmable thermostats and set appropriate temperature levels to prevent undue strain on the system.
By adopting these proactive strategies, you can substantially lower the chances of unforeseen HVAC malfunctions.
How do I choose the right HVAC repair service in East Las Vegas?
When deciding on an HVAC repair service in East Las Vegas, weigh these factors:
Evaluate the company's reputation and experience in addressing HVAC repairs within the local region.
Verify the licensing and certifications of their technicians to ensure their competence and professionalism.
Assess the availability of emergency services for immediate support during HVAC crises.
Seek transparent pricing and comprehensive explanations of recommended repairs.
Take note of positive customer reviews and testimonials.
Devoting time to research and choose a reputable HVAC repair service will guarantee exceptional repairs and reliable service.