Cool Your Home With Expert HVAC Installation in

Whitney,

Nevada
ICE Heating, Cooling & Plumbing's proficient technicians are committed to providing top-tier HVAC Installation Services to ensure year-round comfort for your residence or business.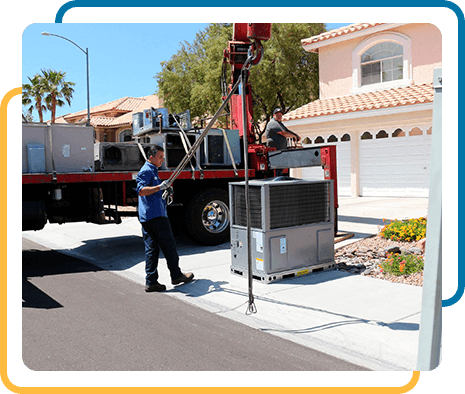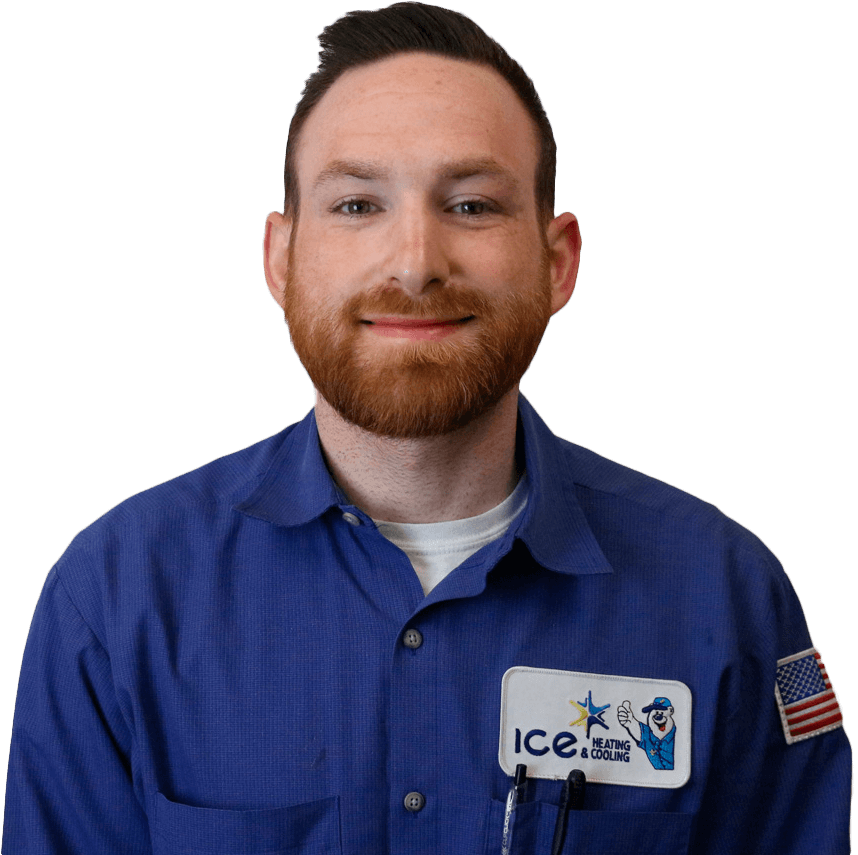 Premier HVAC Installation Services
in Whitney
In the realm of HVAC installation in the Whitney Valley, our firm distinguishes itself as the premier choice. We specialize in heating and cooling solutions, serving both residential and commercial clients.
For the ultimate HVAC installation experience in Whitney, have confidence in our company to deliver outstanding service, expert craftsmanship, and cost-effective solutions. Don't settle for anything less – opt for us for all your heating and cooling requirements in the Whitney region.
Our Whitney HVAC Installation Process
In our Whitney HVAC enterprise, we acknowledge the unique demands of the Whitney Valley concerning heating and cooling. Our thorough installation procedure is designed to ensure your absolute contentment and comfort, whether you require a new heating and air conditioning system or a more energy-efficient upgrade. Below is an overview of our HVAC installation process:
Why Choose Our HVAC Company for Your Installation Needs in
Whitney, Nevada?
Competitive Pricing & Tailored Financing Options
Recognizing the significance of cost-effectiveness, especially in a city like Whitney, where dependable heating and cooling are crucial year-round, we are committed to offering competitive pricing that guarantees exceptional value for your investment. Our aim is to keep your HVAC project within a budget that aligns with your financial circumstances.
We understand that each customer's financial situation is unique, and our team is ready to collaborate with you, providing tailor-made financing plans tailored to meet your specific requirements. Whether you're in search of a comprehensive HVAC system upgrade or a more energy-efficient solution, we will work in partnership with you to identify a financing option that suits your budgetary constraints.
Energy-Efficient HVAC Systems & Cost Savings
At ICE Heating, Cooling & Plumbing, our dedication extends beyond delivering top-tier HVAC installations; we are committed to assisting our customers in making wise financial decisions. We exclusively recommend and install the finest energy-efficient HVAC systems available. These state-of-the-art systems are engineered to significantly reduce your energy consumption, resulting in substantial savings on your utility bills over time. We recognize the importance of not only maintaining comfort but also managing your energy expenses. Our dedication to energy efficiency is not limited to short-term gains. By choosing one of our energy-efficient HVAC systems, you are making a long-term investment in your financial well-being.
Experienced HVAC Installation You Can Trust
At ICE Heating, Cooling & Plumbing, we take great pride in our seasoned team and the invaluable experience they bring to the HVAC industry. We understand that when it comes to your heating and cooling requirements, you seek a partner with a proven track record of excellence. With a wealth of knowledge accumulated over the years, our team has perfected their expertise in the installation, repair, and maintenance of HVAC systems. Our experience covers a wide spectrum of systems, ranging from heat pumps to smart thermostats, and we possess the expertise to address a broad array of HVAC challenges. When you choose ICE Heating, Cooling & Plumbing, you are opting for a company that places a high priority on professionalism and adherence to regulations. Our technicians are not only highly experienced but also fully licensed and certified. This guarantees that your HVAC installation will not merely meet but surpass industry standards and local regulations, ensuring both safety and efficiency.
If you require top-quality HVAC installation services, don't delay any further. Our team of seasoned professionals at ICE Heating, Cooling & Plumbing is on standby, prepared to assist you with all your installation requirements. Witness the positive impact our expertise can have on enhancing your indoor comfort.
Feel free to reach out to us today to arrange a consultation and take the initial step toward upgrading your HVAC system. Our approachable team is here to respond to your inquiries and lead you through the entire process.
Your contentment is our utmost priority, and we are dedicated to delivering the finest HVAC solutions available in Whitney.
Don't hesitate to get in touch with us now, and let's embark on the journey to create a more comfortable and energy-efficient environment for your residence or business.
HVAC Installation in Whitney:
Frequently Asked Questions
Why is professional HVAC installation important?
Professional HVAC installation holds significant importance for several critical reasons. Firstly, it guarantees the safety of your residence or business. Improperly installed systems can present fire hazards or result in dangerous carbon monoxide leaks. Moreover, professional installation optimizes energy efficiency, leading to reduced utility costs and a lower environmental footprint. It also helps in preventing issues that could escalate into costly repairs in the future. In essence, professional installation ensures that your HVAC system operates both efficiently and safely, delivering long-term comfort and peace of mind.
What types of HVAC systems do you install?
Our proficiency extends to a wide range of HVAC systems. We handle the installation of air conditioning units, heating systems, heat pumps, smart thermostats, and more. Whether you require cooling relief during scorching Whitney summers or reliable warmth in chilly winters, our team possesses the expertise and experience to manage various HVAC technologies, ensuring your comfort all year round.
Are your technicians licensed and certified?
Absolutely, all our technicians undergo rigorous training, possess full licensing, and hold certifications. This certification process guarantees that they not only meet but exceed industry standards and local regulations. When you choose us for your HVAC installation, you can have full confidence that your project will be executed by qualified professionals who prioritize both safety and efficiency.
How do I know if it's time to replace my HVAC system?
Identifying the appropriate moment to replace your HVAC system can be a complex decision, but there are several indicators that can assist you in making an informed choice. Frequent breakdowns, rising energy expenses, inconsistent heating or cooling, and the age of the system (usually exceeding 10-15 years) are all telltale signs. In a consultation, our specialists can assess your specific situation and offer tailored guidance based on your current system's condition and your comfort needs.
What are the benefits of energy-efficient HVAC systems?
Energy-efficient HVAC systems offer a multitude of benefits. They notably reduce energy consumption, leading to decreased utility costs. These systems are also environmentally conscious, contributing to a smaller carbon footprint. Additionally, they enhance indoor comfort by maintaining consistent temperatures and often come with extended warranties, resulting in long-term cost savings and peace of mind.
Do you offer financing options for HVAC installations?
Indeed, we acknowledge that HVAC installations often constitute a substantial financial investment. In order to simplify the procedure, we provide customized financing alternatives that align with your financial capabilities. Our primary goal is to guarantee that you can experience the benefits of an efficient HVAC system without imposing financial stress.
How long does an HVAC installation typically take?
The timeframe for an HVAC installation can fluctuate based on elements such as the system's type, its intricacy, and the dimensions of your area. During your consultation, our experts will provide a more precise estimate of the timeline. Be assured that we strive to complete installations efficiently while maintaining our rigorous quality standards.
Do you offer maintenance services for installed HVAC systems?
Certainly, we offer comprehensive maintenance and service packages designed to ensure the smooth operation of your HVAC system. Regular maintenance extends the lifespan of your system, ensures it functions at its best efficiency, and reduces the likelihood of unexpected breakdowns. We are dedicated to assisting you in safeguarding your investment and enjoying uninterrupted comfort.
What measures do you take to ensure the safety of my property during the HVAC installation process?
The safety of your property is of paramount importance throughout the HVAC installation process. Our technicians take measures to safeguard your floors, walls, and personal belongings. We also strictly adhere to safety protocols to prevent accidents or any damage during the installation. You can have complete confidence that your property will be treated with the utmost care and respect throughout the project.
Can I get a free estimate for my HVAC installation project?
Yes, we provide free estimates for our HVAC installation services. During the consultation, our experts will assess your specific requirements and furnish you with a detailed estimate, allowing you to effectively plan your budget.
What should I consider when choosing the right HVAC system for my home or business?
When determining the most suitable HVAC system, various factors come into play, including the dimensions of your space, the prevailing climate conditions in Whitney, energy efficiency, and your budget. Our knowledgeable team is on hand to lead you through the decision-making process, ensuring that you make the optimal selection tailored to your unique needs.
Do you offer emergency HVAC installation services for urgent situations?
Certainly, we recognize that HVAC emergencies can arise unpredictably. While we recommend pre-scheduled installations to guarantee the quality of our work, we also provide emergency installation services for critical situations. If you require immediate HVAC assistance, kindly get in touch with us without delay, and we will make every effort to accommodate your needs promptly.
How can I schedule a consultation for HVAC installation services?
It's a straightforward process! Just reach out to us today by phone, and our approachable team will assist you in scheduling a consultation at your convenience. We are available to address your inquiries and guide you through the entire process.
If you have any further inquiries or reservations, please feel free to get in touch with us. Our team is readily available to offer you the information and support necessary to make well-informed decisions regarding your HVAC installation.