Cool Your Home With Expert HVAC Installation in

Arden,

Nevada
ICE Heating, Cooling & Plumbing employs a team of expert technicians who are committed to delivering top-notch HVAC Installation Services to guarantee year-round comfort for your home or business.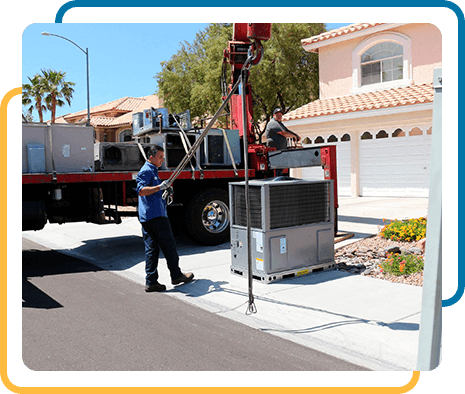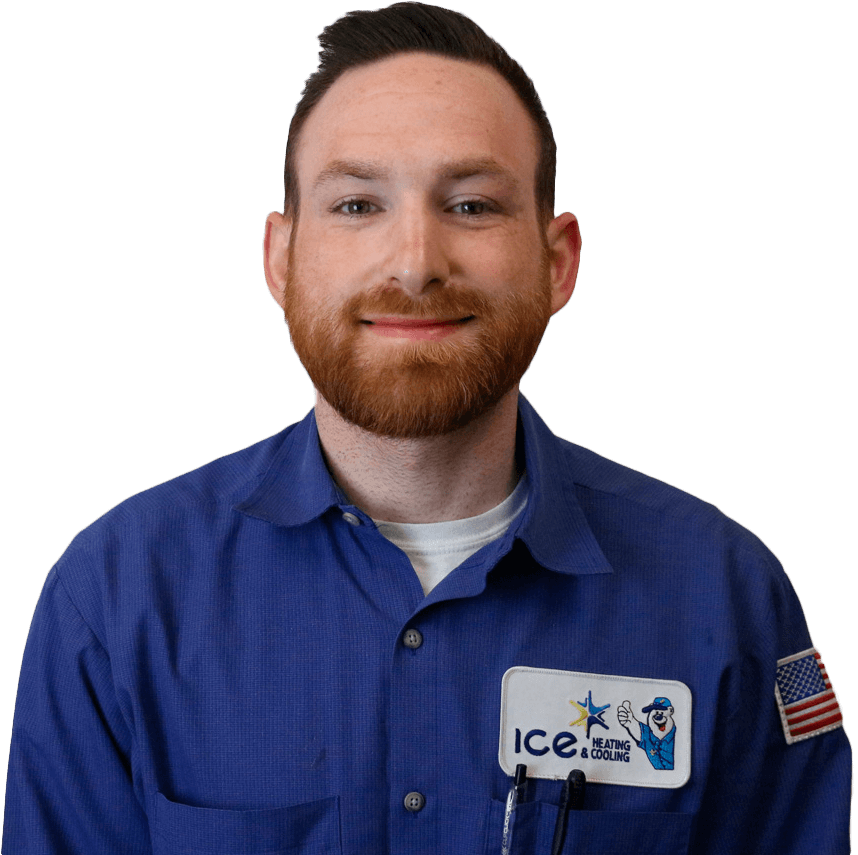 Premier HVAC Installation Services
in Arden
When it comes to HVAC installation within the Arden Valley, our company stands out as the preferred choice. We specialize in providing heating and cooling solutions, catering to the needs of both residential and commercial clients.
For the ultimate HVAC installation experience in Arden, you can rely on our company to provide outstanding service, expert craftsmanship, and cost-effective solutions. Don't settle for less – choose us for all your heating and cooling requirements in the Arden area.
Our Arden HVAC Installation Process
At our Arden-based HVAC company, we understand the unique demands of the Arden Valley in terms of heating and cooling. Our thorough installation process is designed to ensure your complete contentment and comfort, whether you require a new heating and air conditioning system or an energy-efficient upgrade. Here's a breakdown of what our HVAC installation process entails:
Why Choose Our HVAC Company for Your Installation Needs in
Arden, Nevada?
Competitive Pricing & Tailored Financing Options
We recognize the significance of cost-effectiveness, particularly in a city like Arden, where dependable heating and cooling are essential year-round. Our dedication to competitive pricing guarantees that you receive exceptional value for your investment. We make every effort to keep your HVAC project within a budget that aligns with your financial circumstances.
Acknowledging the uniqueness of each customer's financial position, our team is ready to collaborate with you, providing customized financing arrangements tailored to your precise requirements. Whether you're in pursuit of a comprehensive HVAC system upgrade or a more energy-efficient solution, we will partner with you to identify a financing plan that harmonizes with your budgetary needs.
Energy-Efficient HVAC Systems & Cost Savings
At ICE Heating, Cooling & Plumbing, our commitment extends beyond delivering top-tier HVAC installations; we are devoted to assisting our clients in making informed financial decisions. We exclusively recommend and install the finest energy-efficient HVAC systems available. These cutting-edge systems are designed to substantially diminish your energy consumption, translating into substantial reductions in your utility bills over time. We understand the significance of not only maintaining comfort but also managing your energy expenses. Our dedication to energy efficiency isn't merely about immediate advantages. By selecting one of our energy-efficient HVAC systems, you're embarking on a long-term investment in your financial security.
Experienced HVAC Installation You Can Trust
At ICE Heating, Cooling & Plumbing, we take immense pride in our experienced team and their invaluable contributions to the HVAC sector. We comprehend that, when it comes to your heating and cooling requirements, you desire a partner with a history of excellence. With a wealth of knowledge acquired over the years, our team has honed their skills in the installation, repair, and maintenance of HVAC systems. Our experience spans a wide spectrum of systems, encompassing everything from heat pumps to smart thermostats, and we are adept at addressing a broad array of HVAC challenges. By selecting ICE Heating, Cooling & Plumbing, you are opting for a company that places a premium on professionalism and adherence to standards. Our technicians are not only seasoned but also fully licensed and certified. This ensures that your HVAC installation will not just meet but surpass industry norms and local regulations, ensuring both safety and efficiency.
If you're looking for top-quality HVAC installation services, there's no need to delay. Our team of experienced professionals at ICE Heating, Cooling & Plumbing is here and prepared to assist you with all your installation requirements. Discover the positive impact our expertise can have on improving your indoor comfort.
Don't hesitate to reach out and schedule a consultation with us today, taking the initial step toward transforming your HVAC system. Our friendly team is available to address any inquiries you may have and guide you through the process.
Your satisfaction is paramount to us, and we are fully dedicated to delivering the finest HVAC solutions available in Arden.
Reach out to us without delay, and let's embark on creating a more comfortable and energy-efficient environment for your residence or business.
HVAC Installation in Arden:
Frequently Asked Questions
Why is professional HVAC installation important?
Professional HVAC installation holds significant importance for various reasons. First and foremost, it plays a vital role in ensuring the safety of your home or business. Incorrectly installed systems can pose serious fire hazards or emit harmful carbon monoxide, which can be life-threatening. Additionally, professional installation greatly enhances energy efficiency, leading to reduced utility bills and a reduced environmental footprint. Furthermore, it serves as a preventive measure against potential issues that could result in costly repairs down the line. In summary, professional installation is the assurance that your HVAC system operates both efficiently and safely, providing enduring comfort and peace of mind.
What types of HVAC systems do you install?
Our expertise spans a wide array of HVAC systems. We have the capability to install air conditioning units, heating systems, heat pumps, smart thermostats, and more. Whether you require cooling relief during hot Arden summers or reliable warmth during cold winters, our team possesses the knowledge and experience to handle diverse HVAC technologies, ensuring year-round comfort.
Are your technicians licensed and certified?
Yes, all our technicians undergo rigorous training and hold full licenses and certifications. This certification process is in place to guarantee that they not only meet but exceed industry standards and local regulations. When you opt for our HVAC installation services, you can rest assured that your project will be carried out by highly qualified professionals who prioritize both safety and efficiency.
How do I know if it's time to replace my HVAC system?
Identifying the right moment to replace your HVAC system can be a challenging task, but various signs can guide you in making an informed decision. Frequent breakdowns, escalating energy bills, inconsistent heating or cooling performance, and the system's age (typically over 10-15 years) all serve as indicators. During a consultation, our experts will assess your specific situation and provide personalized guidance based on your existing system's condition and your comfort requirements.
What are the benefits of energy-efficient HVAC systems?
Energy-efficient HVAC systems deliver a multitude of benefits. They substantially decrease energy consumption, resulting in reduced monthly utility expenses. These systems also contribute positively to the environment by reducing your carbon footprint. Moreover, they enhance indoor comfort by maintaining consistent temperatures and often come with extended warranties, ensuring long-term cost savings and peace of mind.
Do you offer financing options for HVAC installations?
Absolutely, we recognize that HVAC installations often come with a significant financial commitment. To facilitate the process and make it more accessible, we offer tailored financing solutions designed to align with your specific budgetary considerations. Our primary objective is to ensure that you can reap the advantages of an efficient HVAC system without placing undue strain on your financial resources.
How long does an HVAC installation typically take?
The timeline for an HVAC installation can vary depending on several factors, including the type of system, its complexity, and the size of the space being serviced. During your initial consultation, our experts will offer a more precise estimate of the installation duration. Be assured that we are committed to completing installations as efficiently as possible while upholding our unwavering commitment to quality workmanship.
Do you offer maintenance services for installed HVAC systems?
Indeed, we extend a range of comprehensive maintenance and servicing packages for your installed HVAC system. Regular maintenance serves to extend the operational lifespan of your system, ensuring it functions at peak efficiency and minimizing the risk of unexpected breakdowns. Our dedication lies in safeguarding your investment and enabling you to experience uninterrupted comfort.
What measures do you take to ensure the safety of my property during the HVAC installation process?
The safety of your property is our paramount concern throughout the entire HVAC installation process. Our technicians are diligent in implementing measures to safeguard your floors, walls, and belongings. We rigorously adhere to safety protocols, assuring that accidents or damage are prevented during the installation phase. You can trust that your property will be treated with the utmost care and respect throughout the project.
Can I get a free estimate for my HVAC installation project?
Certainly, we provide no-cost estimates for our HVAC installation services. During the consultation phase, our specialists will evaluate your specific requirements meticulously and furnish you with a comprehensive estimate. This will enable you to plan your budget effectively and make informed decisions.
What should I consider when choosing the right HVAC system for my home or business?
The selection of the perfect HVAC system involves considering multiple factors, including the dimensions of your space, the prevailing climate conditions in Arden, energy efficiency, and your budgetary constraints. Our team of experts possesses the expertise to walk you through this decision-making process, ensuring you opt for the ideal system tailored to your unique needs.
Do you offer emergency HVAC installation services for urgent situations?
Certainly, we are aware that HVAC emergencies can arise unexpectedly. While we recommend scheduling installations ahead of time to ensure top-quality work, we do offer emergency installation services for critical situations. If you find yourself in need of urgent HVAC assistance, please don't hesitate to reach out to us, and we will make every effort to accommodate your requirements promptly.
How can I schedule a consultation for HVAC installation services?
Arranging a consultation for our HVAC installation services is a straightforward process. All you need to do is contact us via phone today, and our friendly team will readily assist you in scheduling a consultation at your convenience. We are dedicated to addressing your queries and guiding you through the entire process.
Should you have any additional questions or concerns, please feel free to reach out to us. Our team is fully prepared to provide you with the information and support necessary to make well-informed decisions regarding your HVAC installation.